Hellcat Press is a small publishing company devoted solely to producing horror comic anthologies. It was founded in 2014 by Lindsay Moore and Steve Fulghum. Aided by two Hell-Kittens, their mission is to produce one anthology per year from now until the apocalypse.
If you'd like to help us in our goal, check out our submissions page.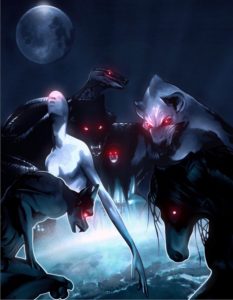 Our newest anthology, "Screams Heard 'Round the World," has a Kickstarter campaign running. We're looking to raise the money to get the book printed and distributed. Please consider helping us out.