Screams set out to be a worldwide collection of monsters, and it did a great job of not just being Eurocentric. The majority of the tales were very well composed and presented. It was a lot of fun to sit down to a few of these bite-sized stories each evening.
---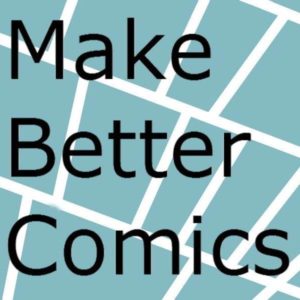 Josh Dahl makes comics and interviews comic creators. He recently spoke with our very own Lindsay Moore about the appeal of horror comics, how men and women react to horror, the trials and tribulations of self-publishing, how to put together an anthology, and how to fly an airplane without instructions.
This is gonna be hard, but not impossible. Just because something is going to be difficult does not necessarily mean that it is going to be impossible.
---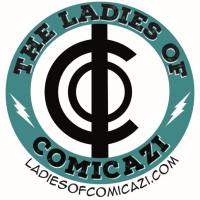 We at Hellcat Press love our local comic book store, Comicazi. And we love their resident femme fatales, the Ladies of Comicazi. The Ladies of Comicazi have organized cool conventions and they run an awesome blog about women striving to make a difference in male-dominated careers. Our very own Lindsay Moore wrote a guest post about the trials and tribulations of putting Dark Lady together for their blog.
Lindsay talks openly and honestly about her challenges as a woman in the male-dominated field of comics and horror. When she met resistance, Lindsay decided to strike out on her own and make her dream of "Dark Lady" (and other works) a reality.
---
While attending Boskone 2017, Lindsay Moore was interviewed by Max Bowen of Citywide Blackout, a podcast/radio show devoted to music, movies, and the arts and entertainment of New England. They discussed Hellcat Press, the ins and outs of anthology building, why everyone should be reading Chew, and how Archie got to be so darn awesome.
Support your local artists, people! They work hard, they deserve it, buy their stuff! 
---
Hellcat Press attended Boskone in 2016. Our very own Lindsay Moore was interviewed by Tyro TV. They talked about "Dark Lady", Hellcat Press's dark and spooky origins, and women in horror.
---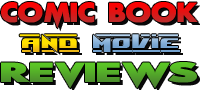 Our very own Lindsay Moore was interviewed by David Lee Andrews over at Comic Book and Movie Reviews. David and Lindsay chatted about Hellcat Press's dark origins, its spooky anthologies, and Vincent Price.
What type of person do you conjure up in your mind whenever you think of an author who writes stories related to the horror genre? Do you think of someone like Stephen King, the famous horror writer whose works include The Shining and Pet Sematary? Or alternatively, do you think of someone like Frankenstein's Mary Shelley? Personally, I only think of one person, and one person alone. Lindsay, it's now over to you.
---

Author Melanie Tomlin (Angel's Kiss, Angel's Curse, and Angel's Messiah) has been interviewing indie authors about their writing process and experience in the weird world of self-publishing.
She sat down with our very own Lindsay Moore to discuss the work that went into Dark Lady, how to write about violence and icky things, and what aspiring authors can do to improve their craft.
"Dark Lady" is a must-­have for any horror fan — especially any horror comics fan. It features ten unique stories guaranteed to disturb, unsettle, frighten, and — above all — entertain. To my knowledge, it's the only all-­female horror comics anthology out there.
---
The stories have a range obviously. There's one story that's kind of campy, another that was trippy and another that didn't make a lot of sense. Overall though, the stories had a range of horror. There was suspense, gore and just creepy shit. I was glad that it wasn't the same theme over and over, but rather an umbrella of the genre, cover a little of everything.
---
This anthology of horror comics written by women and edited by Lindsay Moore gives the genre an interesting new perspective with unsettling tales that don't rely on blood soaked machismo to scare you senseless.
---
Lindsay Moore was recently interviewed by the cool people at Graphic Policy (where comic books and politics meet). They talked about what went into putting Dark Lady together, as well as the story behind Lindsay's contribution, "The Procedure."
I still see this "comics are for guys, the guys are being very nice by letting you read them, so don't you dare complain" attitude. And I'll say right here and now — not every guy does this. It's a select few of bad apples who ruin the bunch. But those bad apples can be genuinely threatening.

Okay, just to get this out of the way, off the bat, or however else I can say it, Dark Lady: A Horrifying Anthology is typically not something I would ever have picked up and read, because I'm not the biggest fan of horror. For some reason though, something compelled me to pick the anthology up, and so last weekend I decided to read a couple of pages to check out Dark Lady's contents.
---
Hellcat Press attended Rock & Shock!
Held every October in Worcester, MA, Rock & Shock is the ultimate horror convention! Past guests have included George A. Romero, Jack Ketchum, John Kassir (the Crypt-Keeper), Elvira Mistress of the Dark, and many other horror authors, directors, and actors.
Our very own Lindsay Moore was interviewed by Kristina and Jeanette, of Horror Made. Check it out!
---
Hellcat Press attended Hartford Comic Con!
Lindsay Moore, editor of Dark Lady and co-founder of Hellcat Press, spoke on a panel about indie comics publishing alongside Dr. Chris (of Radio of Horror), Bob Salley, and Chris Campana (panel moderated by Thomas Novak). The five discussed the pros and cons of Kickstarter, using social media to promote projects, fundraising, and the weird and wonderful world of indie comics publishing.
---
Hellcat Press was on the radio!
Lindsay Moore, editor of Dark Lady, was recently interviewed by Dr. Chris and Sophie on their program, Radio of Horror. The trio spent a good 46 minutes talking about horror, comics, what makes a relationship work, "Dark Lady," and women in horror.
If you liked Radio of Horror, you can listen live every Sunday night at midnight on WCUW 91.3 FM (link here: http://www.wcuw.org/).